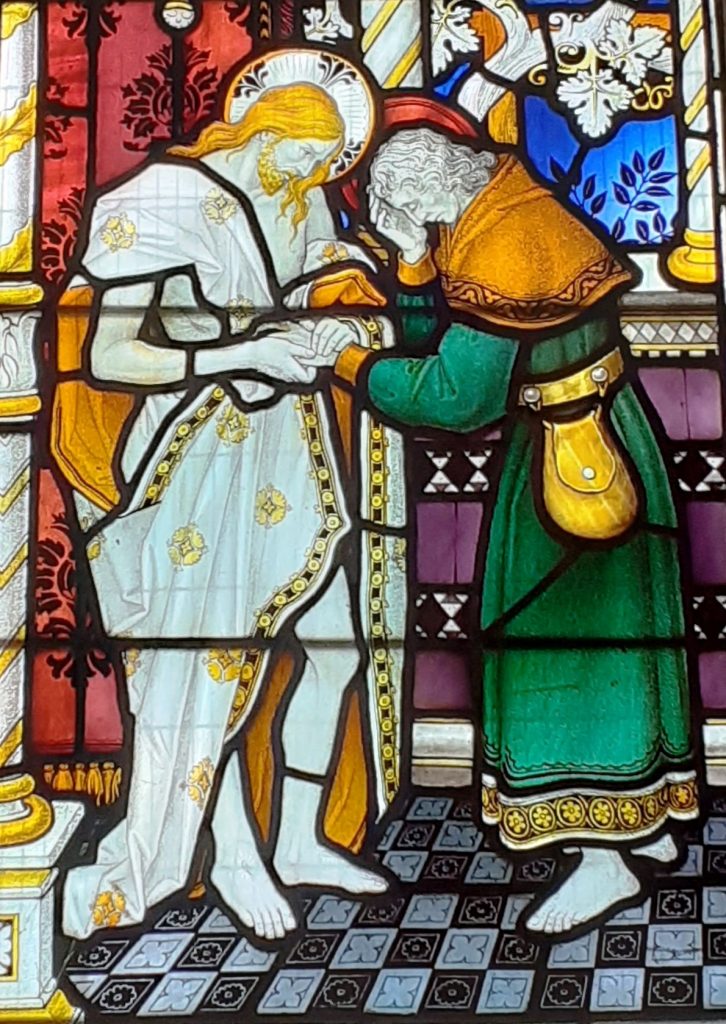 St Thomas' was designed by C. E. Ponting and completed in 1904. The shingled spike on the tower emphasises the prominence of the building which stands by the junction of Frome Road (A361) and Wynsome Street. The style is essentially Gothic but includes some arts and crafts features such as splayed buttressing, exaggerated eaves, the four-square tower and its stonework details, the door ironmongery and, inside, the oak choir screen.
The interior space, to the west of the choir screen and sanctuary, allows for flexible use, and chairs can be repositioned to cater for a variety of worship as well as social and cultural events and a crèche for young children. A kitchenette and a WC were introduced a few years ago.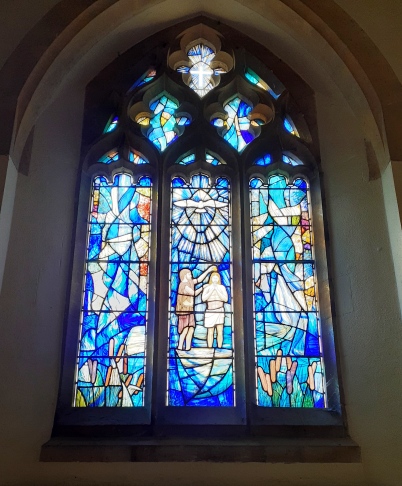 Between the font and the west wall there is a sunken pool which, in the past, would have been used for full-immersion baptisms. To mark the new Millennium, the clear glass in the window above was replaced with stained glass to a design by Andrew Taylor; it features in the central light a striking representation of the baptism of Christ in the river Jordan.