By collections at services and through a number of special fund-raising events, the parish churches of the Benefice a range of different charities during the course of the year, including:
Royal British Legion at Remembrance Sunday Services in November;
Children's Society at Christingle Services in December and January;
Samaritan's Purse (Operation Christmas Child – North Bradley and Southwick) – please see Home Page for details for 2020;
Trussell Trust and local food banks around Harvest time.

The Benefice also supports the Anglican Diocese of the South Sudan which has a link with the Diocese of Salisbury; and

the Trowbridge soup kitchen through voluntary help, and contributing food and helping in the purchase of new equipment.
St Mary's supports the Salvation Army at its Toy Service before Christmas; and various organizations, such as the Bible Society, through its recycling station located at the south door of the church.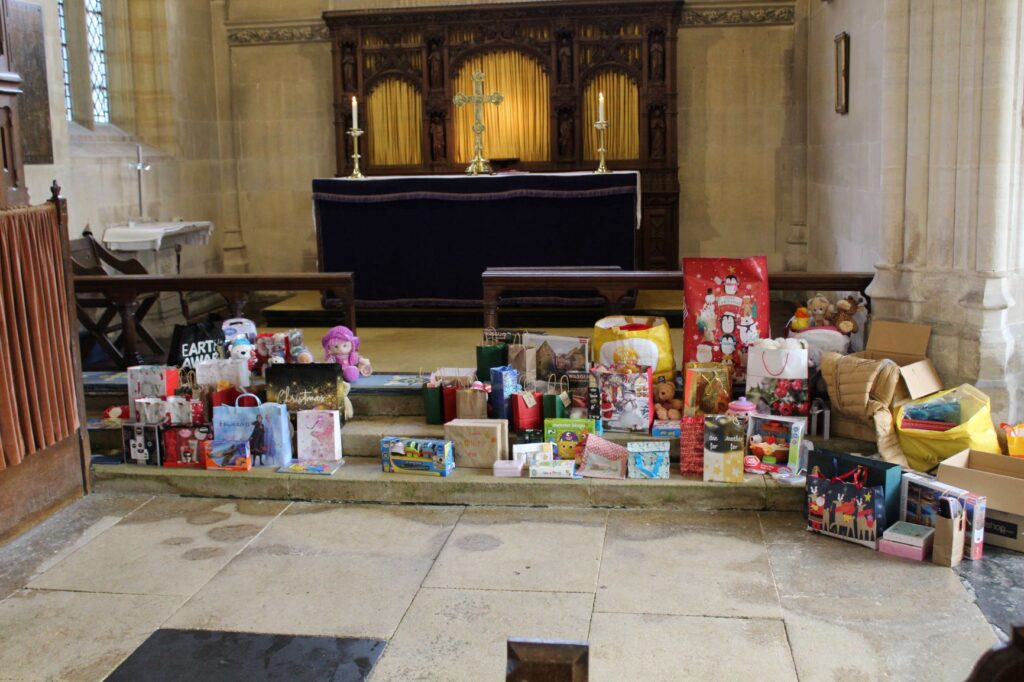 St Mary's "Focused Charity" has supported An African Dream aiming specifically to meet the cost of sponsorship of a child for a year and general funding of educational supplies.
With the exception of the Trowbridge soup kitchen, you can find links to, and further information about, all of the above charities on our Links page.